| | |
| --- | --- |
| Choreography | Kalpana Raghuraman |
| Company | Kalpanarts |
| Part of | We Are Public |
Kalpanarts is the only dance company that creates work inspired by various sources from the rich Indian culture. Choreographer and cultural anthropologist Kalpana Raghuraman brings Indian, contemporary and urban dance together and creates a unique dance language. Complex rhythms, footwork, powerful facial expression and live music are elements that form her signature style.
The world is constantly changing. It is becoming more and more dynamic, speedy and complex. Whether you are a refugee who has to find a place in a totally new culture; an expat who is constantly changing countries and constantly has to make new friendships and commitments; or your life is influenced by a disease of a loved one: these situations force people to find a way to their own inner strength. In Hitting True North, four dancers, violinist Oene van Geel and accordionist Oleg Fateev look for their own inner compass to make it easier to deal with changing situations, cultures, and contexts.
Credits
concept & choreography
Kalpana Raghuraman
business director & artistic associate
Gysèle ter Berg
performance
Indu Panday, Gino Taytelbaum,Lars de Vos, Goda Zukauskaité
live-music and composition
Oene Van Geel en Oleg Fateev
costume design
Aziz Bekkaoui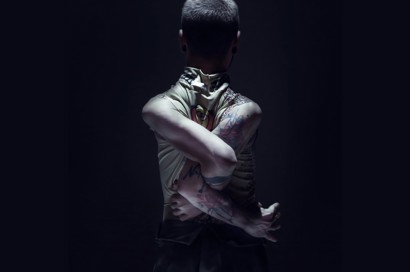 Sarada Sarita | Sarada Sarita / ISH, Christian Yav & Sedrig Verwoert
The twenty-first edition of DansClick presents the winners of the 2019 BNG Dance Prize: Sarada Sarita and Christian Yav & Sedrig Verwoert. This combination makes for a challenging playbill that not only introduces new creatives, but also an original mixture of styles.
20.30
Toneelschuur, Haarlem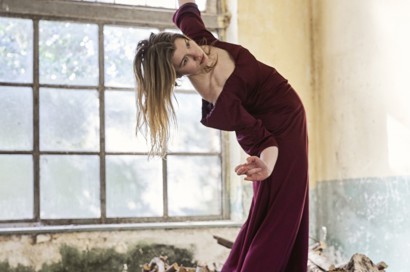 Sabine Molenaar, Sandman
In troubled times it feels reassuring to be able to say that we have solid ground under our feet. When you lose that ground from under your feet, the self-image gets out of balance.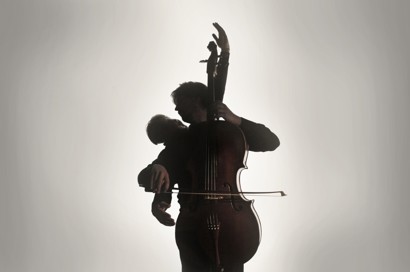 Samir Calixto | Cello Octet Amsterdam, Korzo
The iconic music of Arvo Pärt is a source of inspiration for many people because of its timeless and almost ethereal quality. The purity and freedom of his music touches on the longing for consolation and tranquility in times of confusion and unrest.
20.30 - 21.25
Podium Hogewoerd, De Meern