| | |
| --- | --- |
| Choreographer | Astrid Boons |
| Produced by | Korzo |
| Duration | 60 min |
Bodies, space, and time merge in this poetic associative performance
Choreographic talent Astrid Boons danced with Dansgroep Amsterdam, NDT 2, and the GöteborgsOperans Danskompani before embarking on a career as a choreographer. Two years ago, Korzo introduced this brand-new talent to the Dutch public. She overwhelmed the scene with an original, very precise and intensely felt movement language in the equally intense as intriguing duets Rhizoma and Vestige.
In Astrid's work roles or ideas are not portrayed, the movement comes directly from the emotional and physical state of the dancer. The spectator is closely involved as a witness to the transformations the dancers go through. In the poetic and abstract Fields the dancers merge with their surroundings. Bodies, space, and time seem to become transparent and break through each other's boundaries. In this sensual performance, the dancers lose themselves and seem only to exist as matter in dialogue with other elements. In an interplay of dance, music, and light, Fields creates images that stimulate all the senses and steal away associations that slip away as soon as you grasp them.
Tour dates
Credits
Choreography
Astrid Boons
Performance
David Ledger, Carolina Mancuso, Karolina Szymura, Christian Nujster
Composition
Miguelángel Clerc Parada
Dramaturgical advice
Fabienne Vegt
Campaign image
Jim de Block
Photography
Joris-Jan Bos
Special thanks to
Leonie Gerrits and the Korzo team
Supported by
Performing Arts Fund NL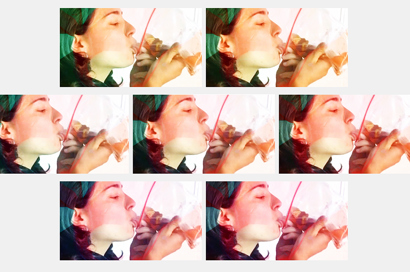 Festivals & series
Korzo in Den Haag
Night 3 of Festival Feyerabend with a.o. CURL, In-Corpore by Cristiana Vignatelli Bruni, Greta Desirèe Facchinato, Paulien Bekker and Raquel Sánchez Gálvez, Mike Rijnierse & Rob Bothof.
19.30 - 23.00
Korzo - diverse ruimtes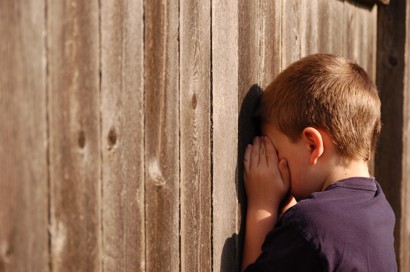 Korzo op tournee
Jong Korzo
Ryan Djojokarso | Jong Korzo
Ryan Djojokarso makes playful, funny, and moving performances where he mixes dance with sports and games. This time we're playing hide and seek. With Josje who likes cars and Anton who likes to dress as Cinderella, with tough girl Kim and cry-baby Seth, and with Rick who'd rather play with Frank because he's secretly in love with him.
15.00 - 15.45
Maaspodium, Rotterdam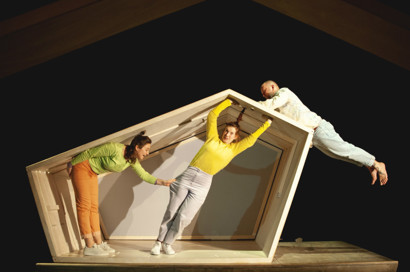 Festivals & series
Korzo in Den Haag
Jong Korzo
Theater De Spiegel
Two people discover that they are stuck in a small space, a box. They can't get rid of each other anymore. There is confusion, fear and unfamiliarity. Gradually they get to know each other with the necessary tensions, collisions, caresses and emotions.