Three nights of experimental art
Taking its name from philosopher Paul Feyerabend, Korzo experiments with a new festival that will focus on artistic experiment and research. Feyerabend's controversial advocacy for pluralism, daring, and freedom calls for an open attitude suited to today's fast-paced developments that continually give rise to new forms and ideas. In the course of three nights, Korzo offers a wide variety of artists in often surprising combinations. Let yourself be inspired by new explorations and surprising presentations by the current generation of artists.
Ongoing exhibitions in the foyer
Koen Hauser - Skulptura
Karel Van Laere - Reflect
Program
| | | |
| --- | --- | --- |
| Time* | Artist | Hall |
| 19:30 | Cristiana Vignatelli Bruni, Greta Desirèe Facchinato, Paulien Bekker and Raquel Sánchez Gálvez - In-Corpore | Korzo Studio |
| ca. 19:45 | Fazle Shairmahomed & Andrie van de Kuit / Cloud - Decolonial Art | Korzo Studio |
| ca. 20:05 | Pitch by: The Grey Space in the Middle | Club Korzo |
| ca. 20:25 | Mike Rijnierse & Rob Bothof - Cube (feat. Simon Bus en Rutkay Özpinar) + special soundscape by Sebastián Pappalardo | Korzo Studio |
| ca. 20:55 | Rutkay Özpinar - Research presentation Origins | Korzo Studio |
| ca. 21:20 | CURL - Mayonnaise, Corn on the Cob and My Car** | Korzo Zaal |
* The concert by CURL can also be booked separately for € 17,-. Order here.
Night 1 with a.o. Moor Mother x London Contemporary Orchestra
Night 2 with a.o. Klein, Martin Kilvady, Amos Ben-Tal & Gosse de Kort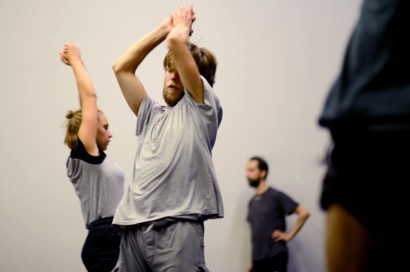 Doe mee
Korzo in Den Haag
Vanaf dit seizoen biedt Amos Ben-Tal/OFFprojects een nieuwe reeks classes voor alle soorten bewegers. De sessies zijn gebaseerd op improvisatie en worden iedere zaterdag gegeven in de Korzo studio's.
10.30 - 11.30
Korzo Kerkstudio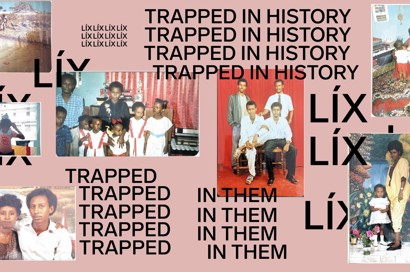 LÍX
Cancelled
X_YUSUF_BOSS
Een ode aan de mens die zich niet altijd heel voelt, maar wel heel wil zijn.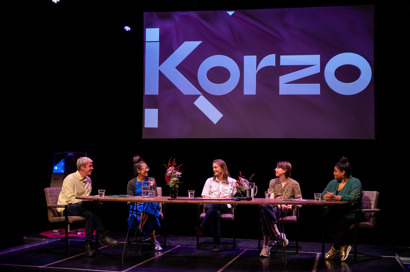 Feel good zondagmiddagprogramma met gesprekken, performances, muziek, drinks & bites en meer.