Three nights of experimental art
Taking its name from philosopher Paul Feyerabend, Korzo experiments with a new festival that will focus on artistic experiment and research. Feyerabend's controversial advocacy for pluralism, daring, and freedom calls for an open attitude suited to today's fast-paced developments that continually give rise to new forms and ideas. In the course of three nights, Korzo offers a wide variety of artists in often surprising combinations. Let yourself be inspired by new explorations and surprising presentations by the current generation of artists.
Ongoing exhibitions in the foyer
Koen Hauser - Skulptura
Karel Van Laere - Reflect
Program
Time
Artist
Hall
19:30
Pitch by: Art Research Convergence (ARC)
Club Korzo
ca. 19:50
Miguelángel Clerc Parada i.s.m. Jan Willem Troost - The Hide
Korzo Studio
ca. 20:15
Pitch by: Make Move Think
Club Korzo
ca. 20:35
André 'Drosha' Grekhov - Lecture on experimental hiphop
Korzo Studio
ca. 21:20
Moor Mother x London Contemporary Orchestra -
The Great Bailout*
Korzo Zaal

* This concert can also be booked separately for €17,-. Order here.
Night 2 with a.o. Klein, Martin Kilvady, Amos Ben-Tal & Gosse de Kort
Night 3 with a.o. CURL, Rutkay Özpinar and Mike Rijnierse & Rob Bothof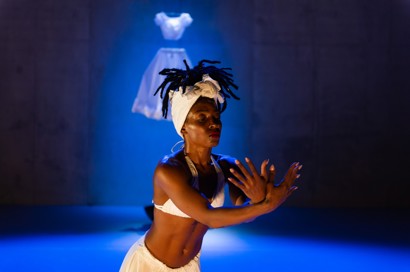 Junadry Leocaria
Het dansen, zingen en spelen van Tambú was ooit verboden, een taboe. Met haar solo Ta(m)bu eert Junadry Leocaria haar voorouders door terug te gaan naar haar roots en de schoonheid van haar culturele erfgoed te delen op geheel eigen wijze.
00.00 - 00.30
De Meervaart, Amsterdam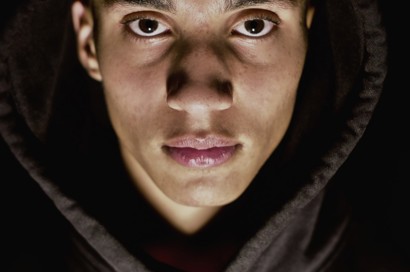 Korzo in Den Haag
Jong Korzo
Charlie Duran / Studio eXp
Secrets is een voorstelling over rechts populistische ideeën. Door mini escape rooms te spelen ga je op een spannende queeste naar actuele onderwerpen als global warming, sexe/sexisme, fake news en racisme.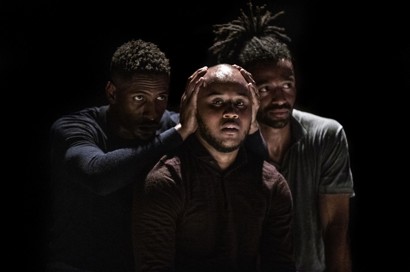 Korzo op tournee
Festivals & series
Piet Van Dycke, Dalton Jansen
De winnaars van de BNG Bank Dansprijs 2021, Piet Van Dycke en Dalton Jansen, gaan samen op landelijke tournee in het format DansClick 23.
20.00 - 21.00
Parkstad Limburg Theaters, Heerlen