Dubbelbloed #2
Different times Korzo Zaal
€ 9.00 - € 14.00 Per ticket
More info
| | |
| --- | --- |
| Performance | Danstheater AYA |
Humoristic performance where dance and music need no passport
How many clichés fit in 41.526 kilometers? The Netherlands may seem small, the misunderstandings we have about each other are very large indeed. In 2006, AYA played the performance Dubbelbloed to great acclaim, about the Dutch-Surinamese dancer Regilio Sedoc and his 'Dutch' sidekick, rapper Vincent van der Velde. Now they present Dubbelbloed #2 with beat-boxer and dancer/performer Abdelhadi Baadi, the son of Moroccan parents, born in the Netherlands. Dubbelbloed #2 takes a sharp satirical look at stereotypes. A light and humoristic journey of discovery where borderless dance and music are in no need of a passport.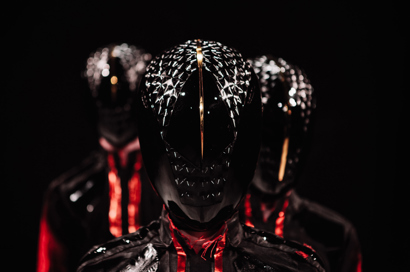 i
Première
Cancelled
Maciej Kuźmiński, M7 Production by Aleksandra Machnik & Maciej Kuźmiński Company , Šeiko Dance Company
i is een visionair en symbolisch werk op de grens van danstheater en beeldende kunst.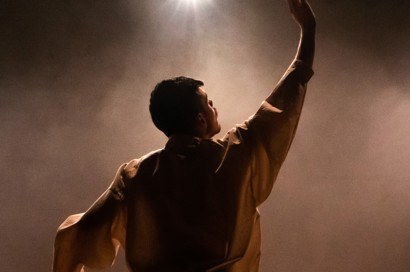 Rutkay Özpinar, Ryan Djojokarso, Antonin Rioche, Wubkje Kuindersma
Here to move you @home. Dat is ons vertrekpunt tijdens deze onzekere tijden. We brengen Korzo bij jou in de woonkamer tijdens de #FridayDanceDay.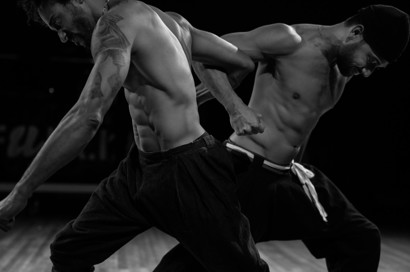 Doe mee
Korzo in Den Haag
Jong Korzo
We starten de week goed met iedere week een nieuwe class in een urban dansstijl.
09.00 - 09.30
bij jou thuis