| | |
| --- | --- |
| Performance | Ensemble Klang |
| Duration | 88 min |
De expressionistic film Die Stadt ohne Juden from 1924 was considered lost for many years, until a copy was found in 2015 at a flea market in Paris. The film about the advent of fascism is uncomfortably topical these days. The celebrated Austrian composer Olga Neuwirth wrote a new soundtrack for the movie that will be played live with the screening of the movie.
Neuwirth refers to the words of author and holocaust survivor Primo Levi: "If it happens once, it can happen again". In Die Stadt ohne Juden, the newly elected Austrian chancellor remarks that anti-Semitism seems to sit well with 'the people' and decides to deport all Jews from Vienna. The movie by H.K Breslauer was based on the book of the same name by Hugo Bettauer from 1922 that was intended as a satire on prevailing anti-Semitism in those days. However, events took a different turn: Bettauer was murdered shortly after the movie's premiere and his satire turned out to be a terrifying vision of the near future.
What one experiences on this evening in the concert hall is not a silent film, nor even a silent film with music. From the very first moment, sound and image are amalgamated into a breathing organism.
Hamburger Abendblatt
Neuwirth imbues the black-and-white film with colour by accompanying scenes of Jewish communal life with oriental sounds and Klezmer music or by her unusual treatment of the instruments.
Salzburger Nachrichten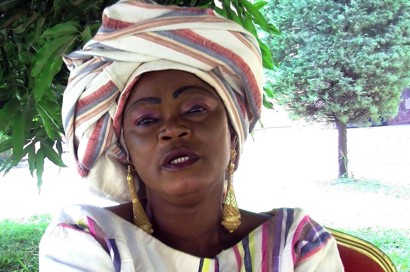 Korzo in Den Haag
Festivals & series
Rhythmic and tranquil, almost meditative; that describes the acoustic music that carries the powerful voice of Nahawa Doumbia. Nahawa has not appeared in public for quite sometime until the label Awesome Tapes From Africa discovered one of her very first cassettes and re-released it. Since then her penetrating voice can be heard again on the international stage.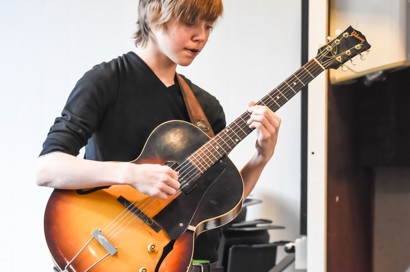 Jong Korzo
Korzo in Den Haag
Doe mee
Just like Jong Korzo, Jong KC is committed to the artistic development of young talents. Jazzers and percussionists from the "School for Young Talent" of the Royal Conservatoire present themselves to a young audience.