| | |
| --- | --- |
| Performance | Ensemble Klang |
| Duration | 88 min |
De expressionistic film Die Stadt ohne Juden from 1924 was considered lost for many years, until a copy was found in 2015 at a flea market in Paris. The film about the advent of fascism is uncomfortably topical these days. The celebrated Austrian composer Olga Neuwirth wrote a new soundtrack for the movie that will be played live with the screening of the movie.
Neuwirth refers to the words of author and holocaust survivor Primo Levi: "If it happens once, it can happen again". In Die Stadt ohne Juden, the newly elected Austrian chancellor remarks that anti-Semitism seems to sit well with 'the people' and decides to deport all Jews from Vienna. The movie by H.K Breslauer was based on the book of the same name by Hugo Bettauer from 1922 that was intended as a satire on prevailing anti-Semitism in those days. However, events took a different turn: Bettauer was murdered shortly after the movie's premiere and his satire turned out to be a terrifying vision of the near future.
What one experiences on this evening in the concert hall is not a silent film, nor even a silent film with music. From the very first moment, sound and image are amalgamated into a breathing organism.
Hamburger Abendblatt
Neuwirth imbues the black-and-white film with colour by accompanying scenes of Jewish communal life with oriental sounds and Klezmer music or by her unusual treatment of the instruments.
Salzburger Nachrichten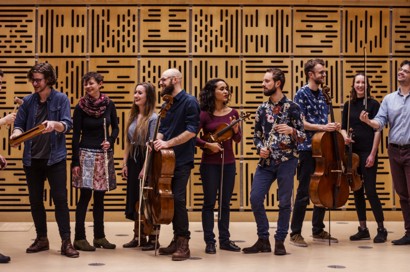 Oerknal
Première
Cancelled
Oerknal
Oerknal is excited to announce that violinist Joseph Puglia will be Oerknal's curator-in-residence for our 2019|20 season! Joseph has crafted an exciting program exploring virtuosity in musical performance. What constitutes virtuosity? What happens when a performer is pushed to the outer most limits of their abilities?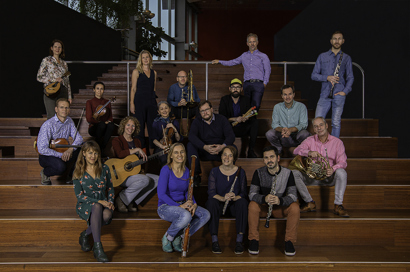 It is not surprising that birdsong, the music of – God's own musicians – has been, and continues to be a source of inspiration for many musicians.