© Hans Hordijk
DansClick 23
Different times Different locations
€ 9.00 - € 20.00 Per ticket
Info & tickets
| | |
| --- | --- |
| Makers | Piet Van Dycke, Dalton Jansen |
| Duration | 60 min |
| Part of | |
A double bill program that centers vulnerability.
The 2021 BNG Bank Dance Prize winners will go on tour in the form of DansClick 23.
The performances are accompanied by video portraits and afterwards the audience will have the opportunity to speak with the creators and dancers. The Après Dance is an essential part of the DansClick to bring creators and audiences together and have a conversation about dance. DansClick is a unique way of touring that connects the new generation of choreographers to a potential dance audience and programmers of several Dutch theaters.
Attention! Due to the new safety measures regarding the closing of bars and restaurants at 20.00 (8PM) we are sorry to inform that the Après Danse moment after the shows in cancelled.
Piet Van Dycke - On Point
Two men balance on each other and through space. They stagger and falter, navigating through shoulders and obstacles. They're searching for support. But are trying to exist without it. They keep each other in balance but take each other out of it too. A flirtation with risk. On Point is funny and dangerous at the same time. Is it an absurd game, a teasing punch or subdued competition? Do you dare trusting the other or are you at risk while doing so? Both performers, schooled in acrobatics duel with relationships in a wordless and humorous performance that starts off small and slowly grows out to being a metaphor for risky human relationships.
Concept & choreography Piet Van Dycke | Acrobatics, dance & play Samuel Rhyner & Cal Courtney | Composer Bastiaan van Vuuren | supported by PLAN, Dansbrabant, Festival Circolo | thanks to Janneke Defesche, Wendy Moonen en Heleen Volman 
Dalton Jansen - To The Edge 3
With To The Edge 3 Dalton Jansen claims space for a radically soft statement about power, masculinity and friendship. Under the guise of great craftsmanship, he creates a dynamic stage in which he gives the audience a sneak preview into the interwoven lives of the two performers and a spoken word artist.
Their struggles become visible as well as the ways in which they unite for a challenge and support, motivate, tease and celebrate one another. Dalton Jansen recognizes each person's individuality and natural appearance and allows for an accumulation of qualities at the same time. In To The Edge 3 he demonstrates a surprising view of a masculine gathering in a different reality. No bluffing, no fighting, but a loving search of tension and shimmer. And how all of that, can make you shine.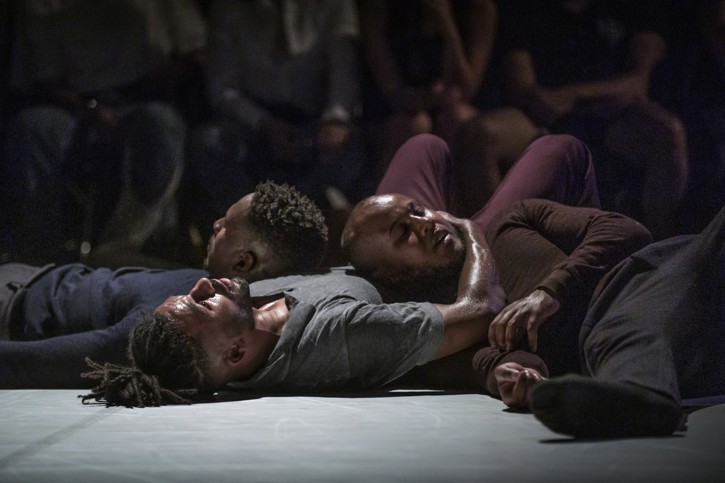 Choreography Dalton Jansen i.c.w. the dancers Adam Khazamurdov, Giovanni Pisas | Spoken word Elten Kiene, Fred Santos Mendes Do Vale | Composer Tom van Wee | Styling Odair Pereira | Supported by Productiehuis Theater Rotterdam
Performance dates
20.00 - 21.00
Parkstad Limburg Theaters, Heerlen
20.30 - 21.30
Theater De Verbeelding, Purmerend
20.15 - 21.15
Theater Rotterdam
20.30 - 21.30
Schouwburg De Lawei, Drachten
20.30 - 21.30
Podium Hogewoerd, De Meern
20.30 - 21.30
Theater Ins Blau, Leiden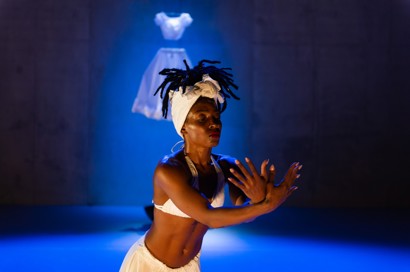 Junadry Leocaria
Het dansen, zingen en spelen van Tambú was ooit verboden, een taboe. Met haar solo Ta(m)bu eert Junadry Leocaria haar voorouders door terug te gaan naar haar roots en de schoonheid van haar culturele erfgoed te delen op geheel eigen wijze.
00.00 - 00.30
De Meervaart, Amsterdam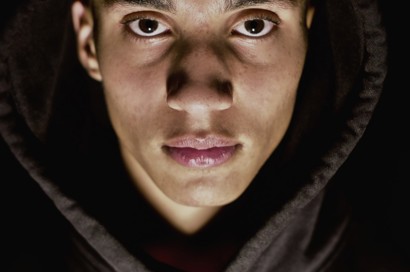 Korzo in Den Haag
Jong Korzo
Charlie Duran / Studio eXp
Secrets is een voorstelling over rechts populistische ideeën. Door mini escape rooms te spelen ga je op een spannende queeste naar actuele onderwerpen als global warming, sexe/sexisme, fake news en racisme.