DansClick 21
Different times Different locations
€ 7.00 - € 17.00 Per ticket
Buy tickets
A new generation of dance makers present an original mixture of styles and social statement
The twenty-first edition of DansClick presents the winners of the 2019 BNG Dance Prize: Sarada Sarita and Christian Yav & Sedrig Verwoert. This combination makes for a challenging playbill that not only introduces new creatives, but also an original mixture of styles. The makers introduce themselves in video portraits and afterward invite the audience to enjoy drinks and chat about the performance.
Q4: Quantified
Sarada Sarita is the figurehead of the Dutch New Way Vogue. Q4: Quantified is much more than a showcase for the challenging dance style New Way Vogue, performed by the best dancers in this style. In this performance, Sarita gives a political dimension to the expressive, stylized, and almost spiritual combination of vogue, hair hanging, and spoken word. Through the mesmerizing voice of vocalist Guillermo Blinker (alias Otion) she calls for equality, compassion, and transcending parochialism. With near impossible arm movements, executed with great precision, and fluid flexible poses, Sarita lets her dancers break out of geometric patterns. Form and content combine perfectly in this aesthetically intriguing performance with an activist undertone.
They/Them
Watching them in their original choreography They/Them one would think that Christian Yav and Sedrig Verwoert had for years formed an inseparable duo, by the way they move together so easily and complement each other all over the stage. They are equal to each other in every way and bring out the best in each other. In They/Them, they mix movements from various styles into a black mating dance with royal allure. In this autobiographical duet about racism, toxic masculinity, and queerphobia, they explore the boundary between pain and pleasure. Their performance leaves an indelible impression – as a spectator, you can't let them out of your sight. In February 2019, Christiaan and Sedrig received the first Leo Spreksel Award. Two creatives to watch in coming years!
Q4: Quantified brings an exciting, acrobatic form of dance to the theatre.
De Volkskrant
Q4: Quantified is a form of protest in movement that doesn't force its message on you. Anyone familiar with the background of vogue will feel that, for everyone the images speak for themselves.
Theaterkrant
They combine artistic eminence with a fresh and important activism concerning gender inequality, race, sexuality, and class.
Leo Spreksel on Christian and Sedrig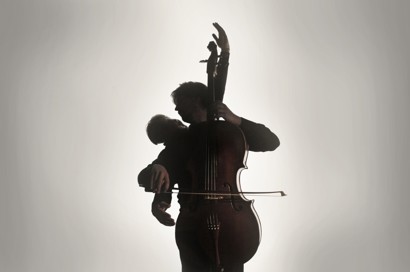 Samir Calixto | Cello Octet Amsterdam, Korzo
The iconic music of Arvo Pärt is a source of inspiration for many people because of its timeless and almost ethereal quality. The purity and freedom of his music touches on the longing for consolation and tranquility in times of confusion and unrest.
20.30 - 21.25
Stadstheater Arnhem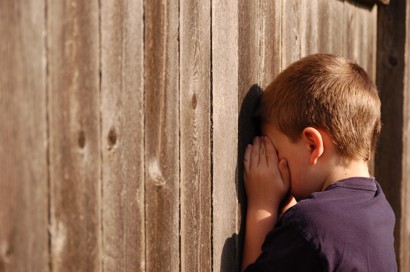 Jong Korzo
Korzo in Den Haag
Ryan Djojokarso | Jong Korzo
Ryan Djojokarso makes playful, funny, and moving performances where he mixes dance with sports and games. This time we're playing hide and seek. With Josje who likes cars and Anton who likes to dress as Cinderella, with tough girl Kim and cry-baby Seth, and with Rick who'd rather play with Frank because he's secretly in love with him.