Dag in de Branding: Nine Bells & Music before the end
| | |
| --- | --- |
| Music before the end: Wait | Peter-Jan Wagemans, performed by Marjolein Koning |
| Nine Bells | Tom Johnson, performed by Aya Suzuki |
| Part of | Festival Dag in de Branding |
During the next two years, composer Meriç Artaç will be artist in residence at Festival Dag in de Branding. Meriç will contribute to eight editions of the festival. Dag in de Branding gives you the opportunity to become acquainted with her work. Meriç Artaç opens the festival on October 12 with her own work on the Turkish coffee culture. Residentie Orkest presents a new work by Theo Verbey and in Korzo you will hear new work by Peter-Jan Wagemans and Aart Strootman.
Program
Peter-Jan Wagemans – Music before the end: Wait
Performed by: Marjolein Koning
Composer Peter-Jan Wagemans depicts an individual who doesn't know which way to turn in life in Music before the end. He finds himself in a dead end street in the knowledge that there is no going back. Marjolein Konings presents the world premiere of this work for baroque oboe and electronics.
Tom Johnson - Nine Bells
Performed by: Aya Suzuki
Residing in Belgium, the Japanese percussionist Aya Suzuki makes her own interpretation of Tom Johnson's legendary Nine Bells. The composer not only prescribes the notes to be played, but also the movements of the performer who walks in between large bells suspended from the ceiling. Aya adds a mystical touch in a choreography based on the Japanese dance form Butoh.
Check out the full program of the 53rd edition of Festival Dag in de Branding.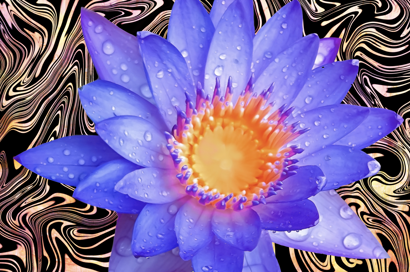 FluX
Première
Flux is inspiring. Flux is greatness. Flux is everlasting. We are FluX.
19.30 - 22.30
Korzo Studio X