Play video
Festival Dag in de Branding: Catchpenny Ensemble
How can a musical score play an active role in the performance? What impact does it have on the way we experience sound, and how does sound in its turn influence our experience of space? These questions are the starting point for Light Trace, a collective dialogue between Catchpenny composers Yael Levy, Nikos Kokolakis and Sascha Thiele, guest composers Þráinn Hjálmarsson and Bergrún Snæbjörnsdóttir, visual artist Tivon Rice, and the musicians of the Catchpenny Ensemble.
Zizos is a new work by Meriç Artaç (Istanbul, 1990), artist-in-residence at Festival Dag in de Branding. Introducing a three-headed character named Zizos, the piece is inspired by the phenomenon of multiple personality disorder.
Credits
Composition
Catchpenny Ensemble, Yael Levy, Nikos Kokolakis, Sascha Thiele, Þráinn Hjálmarsson en Bergrún Snæbjörnsdóttir
Flute
Irene Ruiperez Canales
Oboe
Chris Tsogias Razakov
Trombone
Ledion – Leonidas Zhupali
Bass guitar
Nikos Kalogiannis
Percussion
Natalia Alvarez – Arenas
Live visuals
Nikos Kokolakis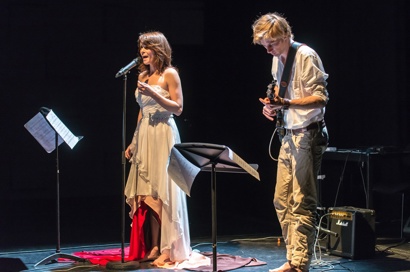 Koninklijk Conservatorium
Het Koninklijk Conservatorium maakt samen met Korzo het podium vrij voor talentvolle studenten Compositie die deze toonaangevende muziekopleiding rijk is. Tijdens deze door de studenten zelf geprogrammeerde avonden vertolken studenten Compositie en studenten van de instrumentale afdelingen hun vers geschreven werken.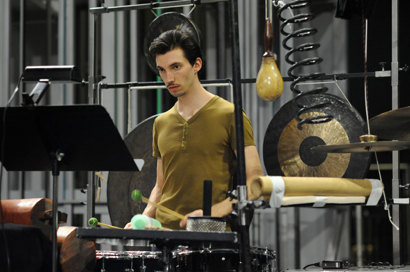 Slagwerk Den Haag, het Koninklijk Conservatorium en Korzo hebben een serie onderzoeksprojecten opgezet waarin samenwerken en vernieuwing centraal staat.
19.30 - 20.30
Korzo Studio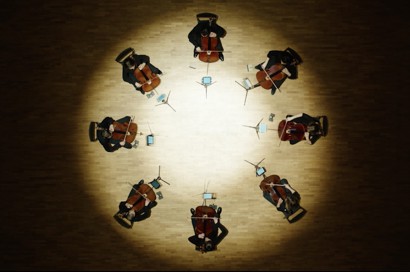 Dunja Jocic | Michael Gordon, Bird Productions, Cello Octet Amsterdam and Grand Theatre Groningen
Een visueel dansconcert van Cello Octet Amsterdam en Dunja Jocic geïnspireerd op de compositie 8 van New Yorkse componist Michael Gordon.