Play video
Festival Dag in de Branding: Catchpenny Ensemble
How can a musical score play an active role in the performance? What impact does it have on the way we experience sound, and how does sound in its turn influence our experience of space? These questions are the starting point for Light Trace, a collective dialogue between Catchpenny composers Yael Levy, Nikos Kokolakis and Sascha Thiele, guest composers Þráinn Hjálmarsson and Bergrún Snæbjörnsdóttir, visual artist Tivon Rice, and the musicians of the Catchpenny Ensemble.
Zizos is a new work by Meriç Artaç (Istanbul, 1990), artist-in-residence at Festival Dag in de Branding. Introducing a three-headed character named Zizos, the piece is inspired by the phenomenon of multiple personality disorder.
Credits
Composition
Catchpenny Ensemble, Yael Levy, Nikos Kokolakis, Sascha Thiele, Þráinn Hjálmarsson en Bergrún Snæbjörnsdóttir
Flute
Irene Ruiperez Canales
Oboe
Chris Tsogias Razakov
Trombone
Ledion – Leonidas Zhupali
Bass guitar
Nikos Kalogiannis
Percussion
Natalia Alvarez – Arenas
Live visuals
Nikos Kokolakis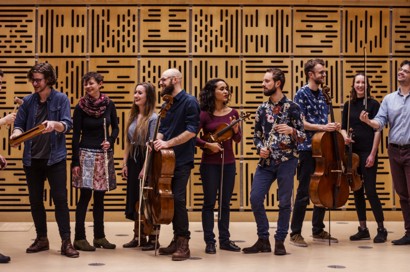 Oerknal
Première
Cancelled
Oerknal
Oerknal is excited to announce that violinist Joseph Puglia will be Oerknal's curator-in-residence for our 2019|20 season! Joseph has crafted an exciting program exploring virtuosity in musical performance. What constitutes virtuosity? What happens when a performer is pushed to the outer most limits of their abilities?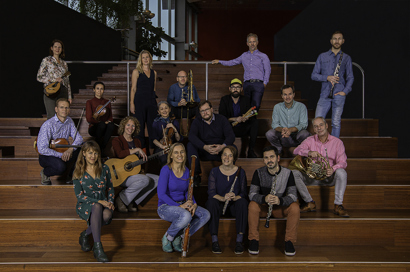 It is not surprising that birdsong, the music of – God's own musicians – has been, and continues to be a source of inspiration for many musicians.