© Alwin Poiana
Chapter 2. Punk Your Spirit
| | |
| --- | --- |
| Choreography | Keren Rosenberg |
| Supported by | ICK Artist Space |
| Production | Dansmakers Amsterdam |
| Part of | |
In Punk Your Spirit the two dancers from the previous chapter of Rosenbergs performative novel Going Primal are coming back to live. Their bodies are emerging and starting to physically transform, supercharged by the lifting force of sound and vibrations. Richard van Kruysdijk's music is extremely present, emotional and physical. The energy is morphing outward through his body into his bass guitar and vibrating back.
The camera operated by Nicola Cavalazzi is choreographed throughout the experience. His view is a witness on stage the image being projected on the back wall, offering the audience the possibilities to experience several realities and perspectives.
Punk Your Spirit was previously presented in a hybrid form: both live performed and streamed live online.  Creating simultaneous experiences, having the choreographed lens as the portal to the world outside. For Moving Futures Keren presents a streamed experience.
Credits
Concept & choreography
Keren Rosenberg
Performance
Nik Rajšek & Keren Rosenberg
Music & performance
Richard van Kruysdijk, Fallus Dei
Light design
Prem Scholte Albers
Videography and camera
Nicola Cavalazzi
Artistic advice and dramaturgy
Jesús de Vega
Producer
Florain Verheijen
Production
Dansmakers Amsterdam
Made possible by
Fonds Podiumkunsten, Prins Bernard Cultuurfonds, Dansmakers Amsterdam & AEJAA Berlin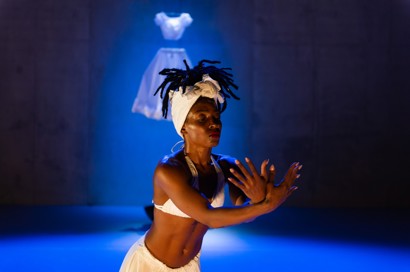 Junadry Leocaria
Het dansen, zingen en spelen van Tambú was ooit verboden, een taboe. Met haar solo Ta(m)bu eert Junadry Leocaria haar voorouders door terug te gaan naar haar roots en de schoonheid van haar culturele erfgoed te delen op geheel eigen wijze.
00.00 - 00.30
De Meervaart, Amsterdam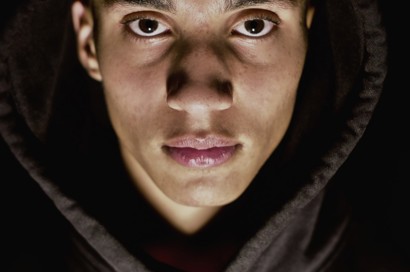 Korzo in Den Haag
Jong Korzo
Charlie Duran / Studio eXp
Secrets is een voorstelling over rechts populistische ideeën. Door mini escape rooms te spelen ga je op een spannende queeste naar actuele onderwerpen als global warming, sexe/sexisme, fake news en racisme.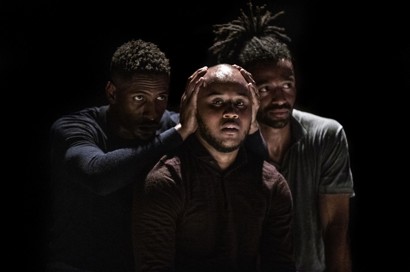 Korzo op tournee
Festivals & series
Piet Van Dycke, Dalton Jansen
De winnaars van de BNG Bank Dansprijs 2021, Piet Van Dycke en Dalton Jansen, gaan samen op landelijke tournee in het format DansClick 23.
20.00 - 21.00
Parkstad Limburg Theaters, Heerlen