Bitcrusher
Different times Different locations
€ 7.00 - € 15.00 Per ticket
Buy tickets
Leading composer and choreographic top talent in performance about the pixelization of the world
"Remember that name", wrote de Volkskrant early this year after her choreography for the Junior Company of the Dutch National Ballet. In recent years, the name of Wubkje Kuindersma sings in the Dutch dance scene.
She is furthering her career abroad as well, receiving invitations from many renowned companies. For her first full-length performance this top talent will engage in an exciting partnership with Anthony Fiumara, one of the most celebrated composers in the Dutch contemporary music scene. The point of departure for Bitcrusher is the pixelization of the world: Digital reality is taking increasing precedence over analogue reality.
More and more information is lost in the translation from reality to building blocks of pixels. The more you crush, the more information you lose and the more artefacts seem to appear. When do the points form a coherent whole and when do they disintegrate into noise? How does our analogue body and soul relate to their bit-crushed equal? With an eager interaction between dance and music, Kuindersma and Fiumara go in search of answers.
Tour dates
20.30
Schouwburg De Lawei, Drachten
20.30
Toneelschuur, Haarlem
20.30
Podium Hogewoerd, De Meern
00.00
Parktheater Eindhoven
20.30
Theater Bellevue, Amsterdam
20.30
Parkstad Limburg Theaters, Heerlen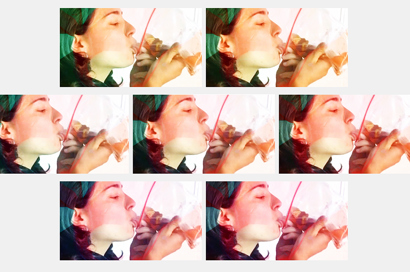 Festivals & series
Korzo in Den Haag
Night 3 of Festival Feyerabend with a.o. CURL, In-Corpore by Cristiana Vignatelli Bruni, Greta Desirèe Facchinato, Paulien Bekker and Raquel Sánchez Gálvez, Mike Rijnierse & Rob Bothof.
19.30 - 23.00
Korzo - diverse ruimtes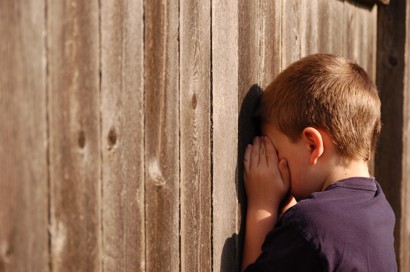 Korzo op tournee
Jong Korzo
Ryan Djojokarso | Jong Korzo
Ryan Djojokarso makes playful, funny, and moving performances where he mixes dance with sports and games. This time we're playing hide and seek. With Josje who likes cars and Anton who likes to dress as Cinderella, with tough girl Kim and cry-baby Seth, and with Rick who'd rather play with Frank because he's secretly in love with him.
15.00 - 15.45
Maaspodium, Rotterdam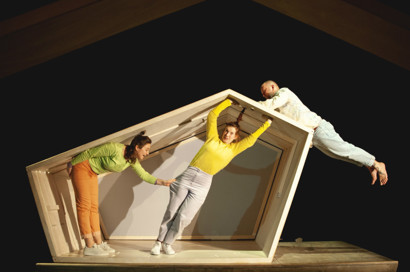 Festivals & series
Korzo in Den Haag
Jong Korzo
Theater De Spiegel
Two people discover that they are stuck in a small space, a box. They can't get rid of each other anymore. There is confusion, fear and unfamiliarity. Gradually they get to know each other with the necessary tensions, collisions, caresses and emotions.