An anger choreography
Anger is 'a guest only welcome under strict conditions', according to philosopher Peter Sloterdijk. But it is also a transformative, creative and even a heroic force. Anyone who explodes in anger becomes one with his impulses and is briefly free of doubt. In Bambie 20 anger is given free reign in absurdist, physical magnifications with recognizable traits. The three figures on stage are consumed with rage and their attacks make for a non-stop conflict that is cheering and liberating. They indulge themselves in all possible forms of implosions and explosions. They do this to each other and to themselves, to life in general, to the newspaper and to the furniture.
Credits
Play/creators
Gerindo Katardinata, Paul van der Laan and Jochem Stavenuiter
Sound magician
Wim Conradi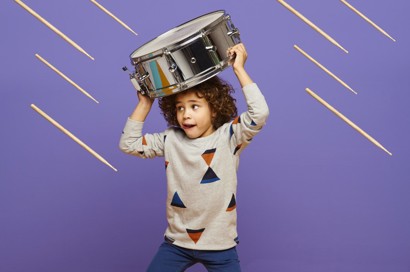 Korzo in Den Haag
Festivals & series
Jong Korzo
Jochem Stavenuiter, Oorkaan & Percossa
How does the day's tempo sound? Was it slower yesterday, or faster? In Sticks, you will discover, together with the virtuoso percussionists, the rhythm of everyday things, occurrences, and feelings.
Mimecollectief Vege Lijf
Mime collective Vege Lijf came into being last year during Luuk Weers' and Hali Neto's graduation year at the mime department in Amsterdam. Primordial is an ode to the body that encourages you to watch.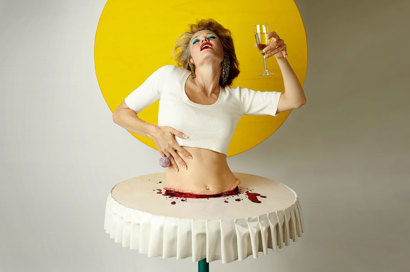 tgECHO, Veenfabriek
The performances of tgECHO as well as those of Veenfabriek have as a central theme man's messy search for a way to live in a malleable world. Together they created the performance Club Catharsis about a woman who goes in search of a new significance in her life. Can the purpose of life be found in catharsis by pain and suffering?