| | |
| --- | --- |
| Maker | Dunja Jocic |
| Composition | Michael Gordon |
| A production by | Bird Productions, Cello Octet Amsterdam and Grand Theatre Groningen |
| Duration | 60 min |
A visual dance concert by Cello Octet Amsterdam and Dunja Jocic
In 2019 the renowned New York composer Michael Gordon wrote the energizing 8 for eight cello's of the Cello Octet Amsterdam. Choreographer Dunja Jocic was immediately inspired by the melodies and went to work with the octet.
The eight cello's sound like a surging and falling autumn storm. The many hues between bright lights and pitch-black darkness are transformed in Dunja's intense dances. The performers move through a beautiful video landscape by designer Filip Mikic who uses motion capture to transform the images and sounds of the dancers and musicians into a storm of video and audio.
Credits
Choreography and direction
Dunja Jocic

Composition - 8
Michael Gordon
Performance
Cello Octet Amsterdam: Alistair Sung, Claire Bleumer, Esther Torrenga, Geneviève Verhage, Rares Mihailescu, René van Munster, Sanne Bijker, Sanne van der Horst
Dance
Ornella Dufay Linares, Kalin Morrow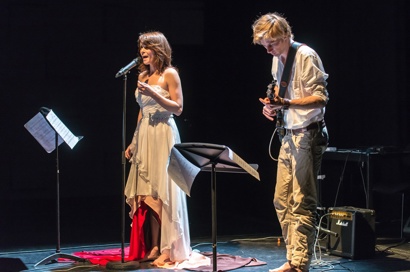 Koninklijk Conservatorium
Het Koninklijk Conservatorium maakt samen met Korzo het podium vrij voor talentvolle studenten Compositie die deze toonaangevende muziekopleiding rijk is. Tijdens deze door de studenten zelf geprogrammeerde avonden vertolken studenten Compositie en studenten van de instrumentale afdelingen hun vers geschreven werken.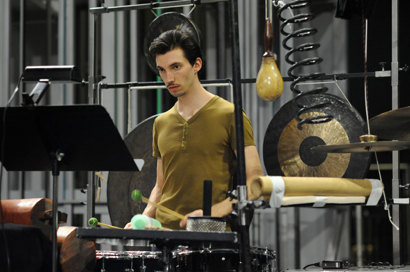 Slagwerk Den Haag, het Koninklijk Conservatorium en Korzo hebben een serie onderzoeksprojecten opgezet waarin samenwerken en vernieuwing centraal staat.
19.30 - 20.30
Korzo Studio