Alesandra Seutin has made various choreographies at London's leading dance house: Sadler's Wells. She has her own dance company called Vocab Dance, in the U.K.  and since last summer, she is artistic director of Ecôle de Sables in Senegal. Her performances with dance, vocals, and live music, invite open conversations about complex social issues. It's time to invite this important, black female voice for a residence.
I want to propose subjects that disturb me, arouse awareness, or create debate. I want to leave my public with an open question.
- Alesandra Seutin
Alesandra wants to bring to life the voices of people who are not always seen or heard. People who look like her, or are from a different socio-economic background. The dance language she creates is very hybrid, fresh and contemporary, but just as much formed by the fact that she was born in Zimbabwe, grew up in Brussels, and currently lives in the U.K. 'I liked to dance as a child; ballet, jazz, hip-hop… My secondary school time was focussed on visual arts, then I trained as a dancer.' Spoken word and poetry have also always held her interest. 'When I finally did more research, I realized this mixing of disciplines is the way it works on the (African) continent: you tell your story through music, dance, and spoken word. So I actually do this in a modern way.
Nina Simone
Alesandra works with dancer and creative Junadry Leocaria on a solo she originally made for herself. The title Where is Your Fire refers to the question put to women of colour to get things moving. The solo is based on the idea of what would happen if Nina Simone would return to earth and see the state of things since her death. As an artist she worked so hard to coax citizens to action and activate younger generations. Songs she wrote are still relevant today. What would Nina say if she looked around today: "People, what have you done?!"
The dance vocabulary of the solo is based on so-called urban dance and club styles. Junadry's world. "It's interesting to see how she responds to the theme and subject. It's also useful and challenging for Junadry through the way I work. I guess we're benefitting both of this residence and that's what makes the project so beautiful."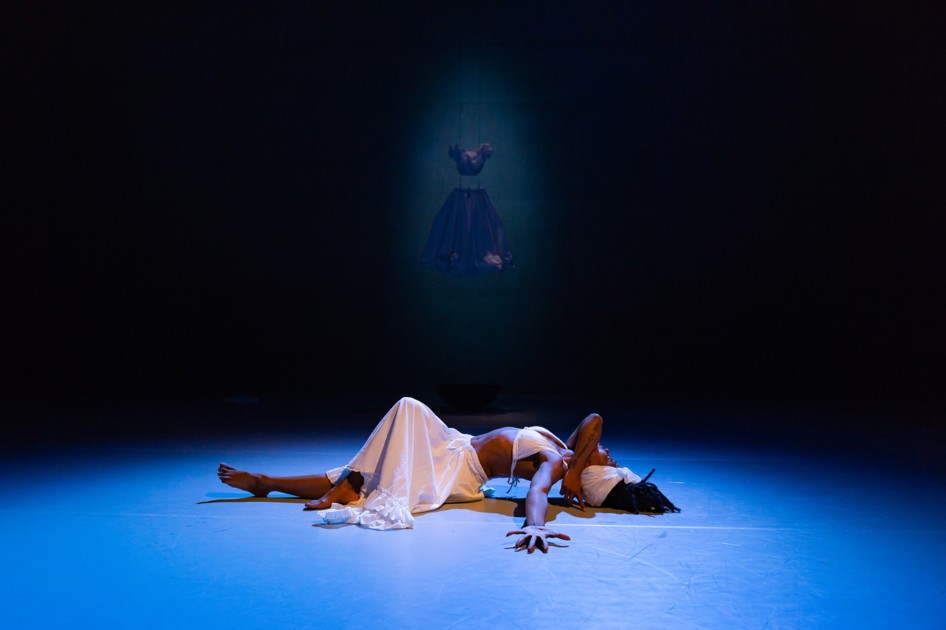 © Rob Hogeslag
Germaine Acogny
As one of a few brown dancers, Alesandra received her training at the Trinity Laban conservatory in London. "During my dance education at the conservatory, I was accepted, but through the years I slowly became convinced that my body was not good enough for a certain form of dance practice." After graduation she left for the Ecôle de Sables. "It was the first time that I was in a dance studio with only brown dancers… Wow… it was like a landslide, a shock." Germaine Acogny inspired her to explore who she is and what her heritage and history mean, to accept who she is. "Germaine gave me my pride."
"It changed my perspective totally towards self-acceptance."