On Friday, 5 February, the double-bill Feminale with new works by Krisztina de Châtel and Astrid Boons premieres via a livestream in Studio X.
During the rehearsals of Feminale, Lotte van Gaalen made a podcast where she spoke with Astrid Boons and Krisztina de Châtel.
Scala - Krisztina de Châtel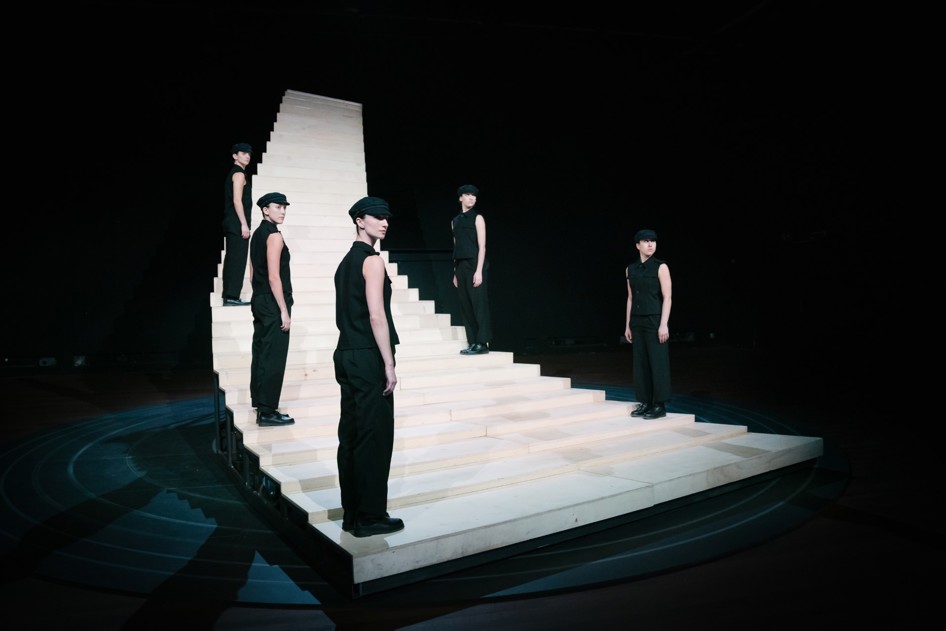 Scala, Krisztina de Châtel © Sjoerd Derine
With Scala, De Châtel chooses the tension between the natural tendency of women towards connection and harmony with their desire for independence, freedom, and self-preservation. She challenges her five dancers to struggle for their equilibrium on a meters-high, revolving staircase.
Arise - Astrid Boons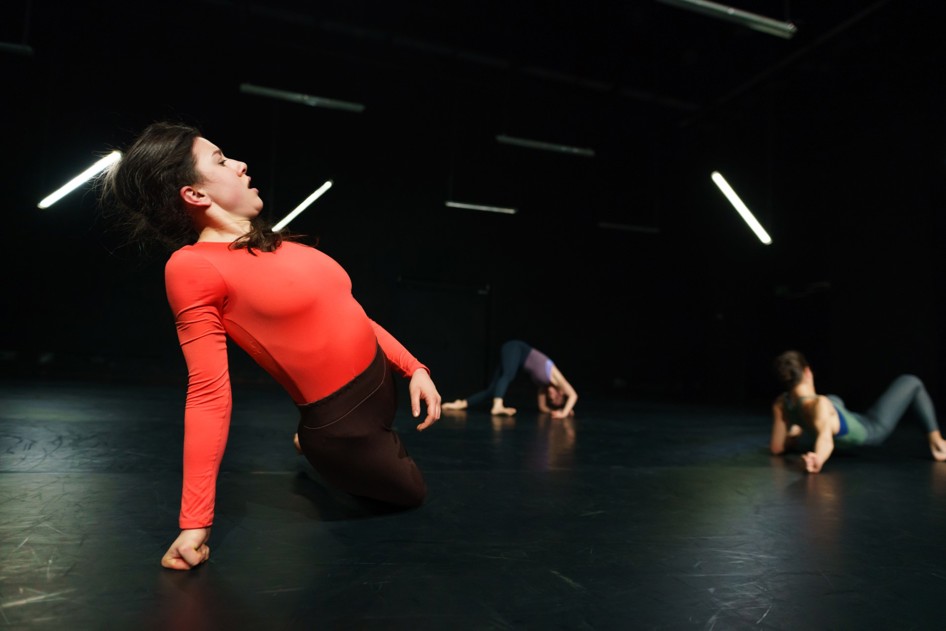 Arise, Astrid Boons
© Sjoerd Derine
In Arise, Astrid shows the personal perspective, where the social and societal expectations placed on women prescribe which ambitions are suitable. Three dancers struggle with physically compelling restrictions. Restrictions that consist of nothing more than light.

Interview with the dancers
During the CaDance Report we spoke with the dancers of Arise. Astrid aims for her dancers to own the piece themselves and not feel like they are 'only' dancing in it. How did the dancers experience this? Watch the report below.