On Sunday 31 January the ´dance road movie´ Bird Dog by Marina Mascarell premiered via livestream from four different cities (Tokyo, The Hague, New York and Lisbon). 
Marina Mascarell has grown in recent years into one of the rising stars in European dance with her self-willed, socially engaged performances. Bird Dog is her first performance that comes alive while her dancers move through The Hague, Tokyo, New York, and Lisbon. Bird Dog is a performance in the form of a ritual, where the visual medium of a one dimensional means of communication transforms into an instrument that creates community spirit. Through a sensually stimulating journey through their own city, the performers come closer together and to themselves.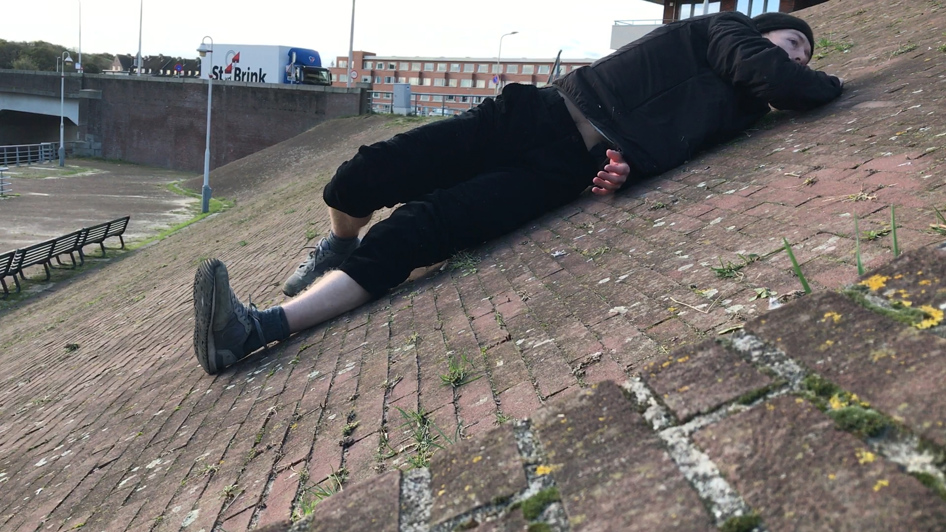 Spencer Dickhaus in Den Haag | © Francesc Isern
Interview with Marina Mascarell
During the CaDance Reports we talked to Marina Mascarell about her vision as a creative. Watch the video below.
We also had an extensive interview with Marina for our CaDance Magazine. Scroll donw for more info.