'I didn't know what it was, but it felt so good that I couldn't stop even if I wanted to.'
- Zino Schat, Fractal Collective
Zino Ainsley Schat discovered breakdance at the age of fifteen when his cousin visits him and shows him his first sixstep. Breakdance opens an entirely new world for Zino, who up till then was only occupied with music and his guitar. The flood gates open completely when Zino's father abandons his family. This traumatic experience forces Zino into a flight forward, away from the pain. For seven years, breaking becomes an obsession and the young breaker dances on the street with the Skill Dealers Crew, one of Europe's first street dance crews. "I could focus entirely on what I really liked doing. It felt so good to make people happy." It was an adventurous life, sometimes there was only money for gas to drive to St. Tropez to perform on the street.
The competitive battle culture, where the complexity of the forms created increased and the search for how-can-I-be-better-than-the-other-guy finally fails to give Zino the satisfaction he's looking for. "I realized that I was seen as an entertainer, while I always danced from a certain anger, a dark side." The public saw an entertainer on the outside, while Zino was in a completely different place on the inside.
Seven years ago Robert (Villedieu) and Zino come together. "On the street we didn't want to compete with each other anymore, but search together for more depth. From the very start, we knew that we would want to go to Korzo one day." Initially this came from the idea of "from the streets to the seats" and all kinds of superficial ambitions, but for Zino the journey within, as he calls it, became much more important. Now the choreographer, producer, and guitar teacher is 31, and he and his partners in the Fractal Collective are taking their first steps in Korzo. Movement 'past the battle stage', movement in depth, movement as healing. Going in search of new forms and inspiring new collaborations is on the program for he Fractal Collective, new experiences such as CaDance and a coproduction with an experienced creative such as Duda Paiva. "I hope that we can open the doors for the next generation of breakers."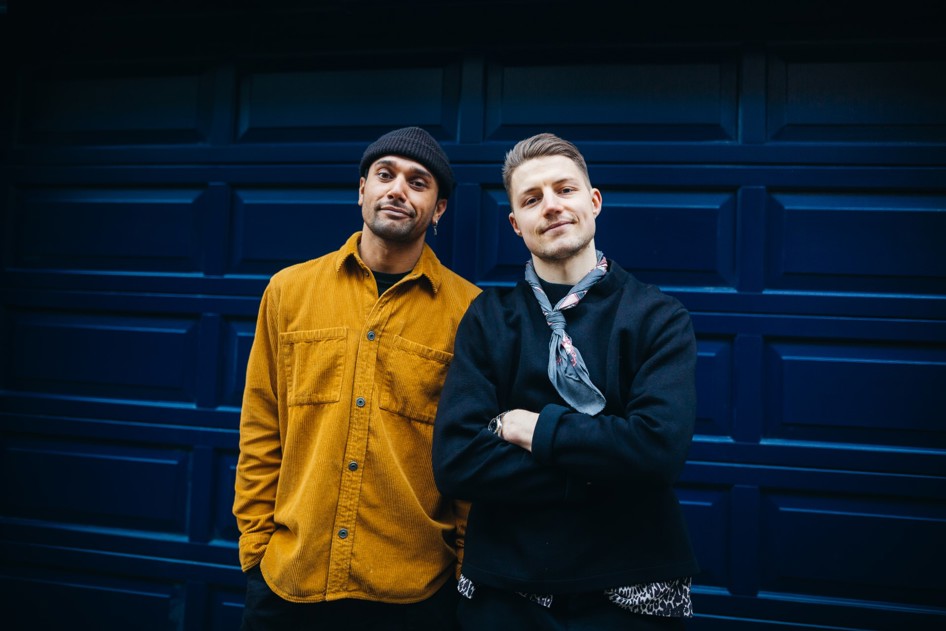 © Mark Bolk
The current formation of Fractal Collective (left Zino Schat and right Conni Trommlitz).